Appointments
First appointments with any health professional can feel a little awkward, especially when you don't know what to expect. Adam and his team of professionals at the Wodonga Osteopathy Clinic would like to help you feel relaxed as soon as possible.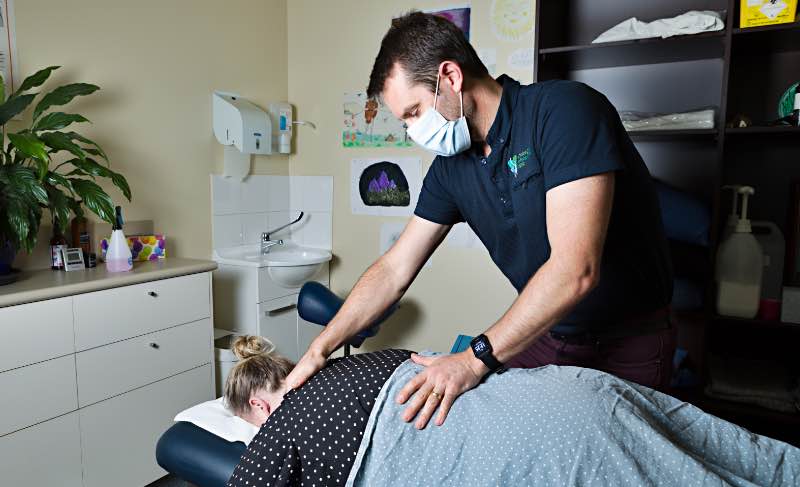 Initial Visit - 1 hour
After being greeted by our friendly receptionist, you will be shown to one of our four treatment rooms, where you will be asked about your medical history. This information will help us identify all aspects of health which can assist in determining the best course of treatment.
Some of the questions we ask may seem irrelevant to your current symptoms, however offering us a thorough history will ensure you receive the best possible holistic care.
Examination, Diagnosis & Explanation
This usually involves a combination of standard medical tests, such as checking reflexes, muscle strength, neural or vascular testing and having your blood pressure taken. You may be asked to perform various movements to identify your area of concern.
Osteopaths develop particular palpatory skills in feeling with their hands to identify the problematic region through sensing altered muscle tension, joint restriction and other subtle cues.

We will convey our findings and offer you an explanation as to what may be causing your symptoms, what the implications are and will be eager to answer questions to ensure a better understanding of the situation.
Treatment
Treatment can vary considerably between individuals, depending on the condition, the person's age, expectations, anxiety levels and particular preference of the practitioner. In many situations we will utilise techniques ranging from soft tissue massage, stretching, joint articulation and/ or manipulation to subtle fascial release and dry needle therapy.
Management Advice
At the end of the treatment session there is often the need to provide further management advice. You may receive prescribed exercises such as stretches, suggested rest and activities to avoid recurring injury or a referral to another health professional.